Sculpfun S9 Bluetooth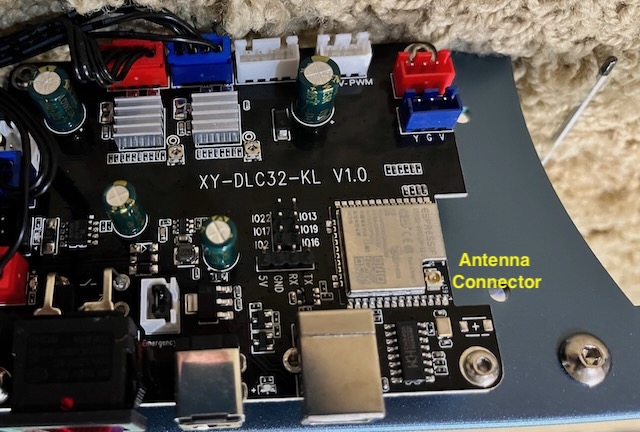 Inside your brand new Sculpfun S9 is an ESP32, Internet of Things (IoT) chip. Right next to it is a tiny antenna connector. Let's set up the Sculpfun S9 Bluetooth, shall we?
While I don't think Sculpfun has enabled WiFi in the firmware, the bluetooth is ready to roll and it isn't that hard to get working.
You basically just need to remove the cover from the motherboard by removing the 4 screws on the back. Once the mainboard is exposed you just need to hook an antenna to it. Bluetooth is 2.4 GHz so basically any wifi antenna with the proper connector will work. Here is what you need to do:
Bingfu Dual Band WiFi Antenna – $9 for 2
Drill a 1/4″ hole on the left side of the cover as far away from the board as practical
Connect the antenna
Enable Bluetooth on the S9 in the console in Lightburn
Dill Baby Drill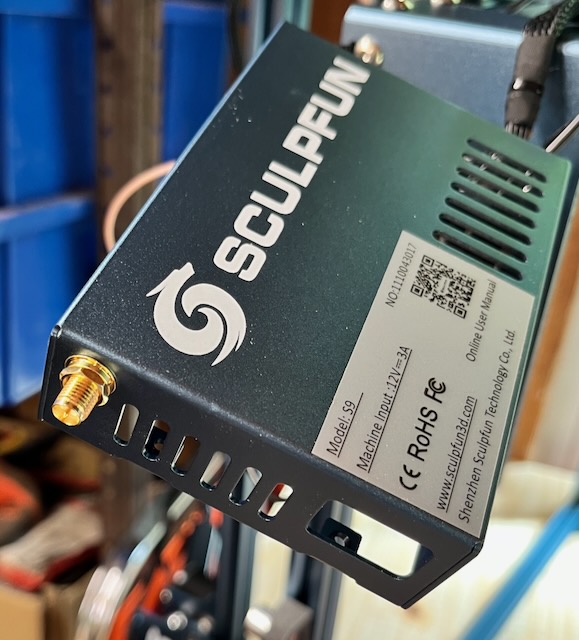 Make sure to drill a 1/4″ hole on the upper left side of the cover near to the front of the cover.
I recommend starting with a small hole and gradually working the hole size up to 1/4″. That will keep the hole edges clean.
Once the hole is the proper size you can then install the antenna connector and tighten it down.
Now attach the antenna connector next to the ESP32 chip on the mainboard. It just snaps into place. Be GENTLE! Don't force it.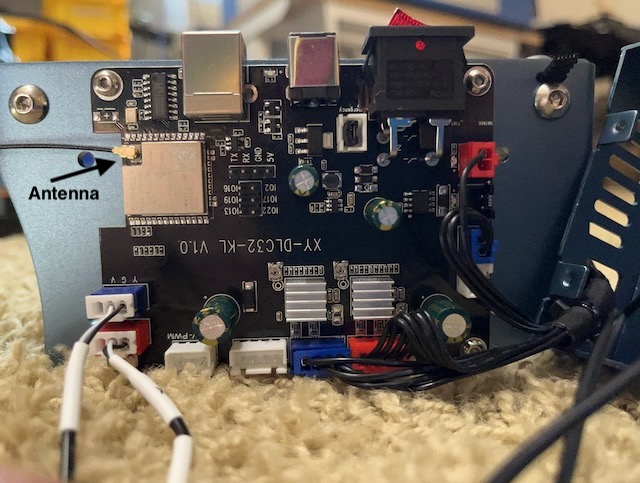 Replace the cover over the motherboard and then screw in the antenna.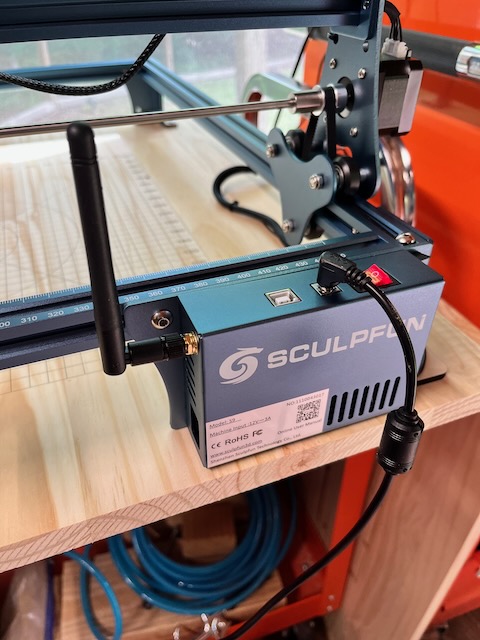 Enable Bluetooth
In Lightburn go to the Console Tab and type in the following
$Radio/Mode=BT
Now go to your computer and connect the device named "Sculpfun"

Now you connect via that COM port in Lightburn.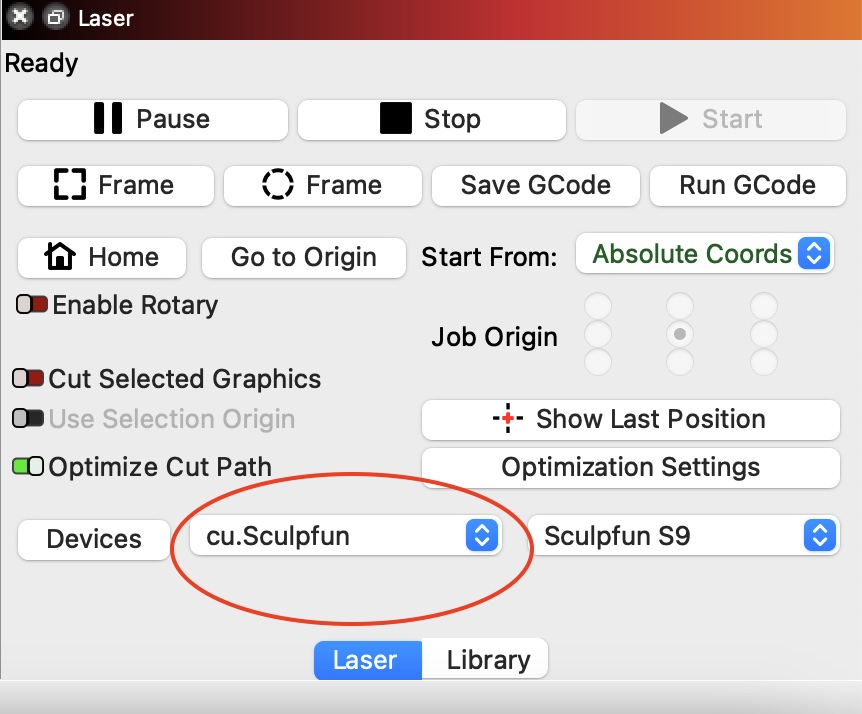 Wrap Up
You should now be connected to your Sculpfun S9 via bluetooth. I would be remiss in not pointing out that a wired USB connection will probably be more reliable over the long haul. However, I haven't experienced any issues yet with my bluetooth connection.
Laser on dudes.