Monport Laser 80mm Rotary Table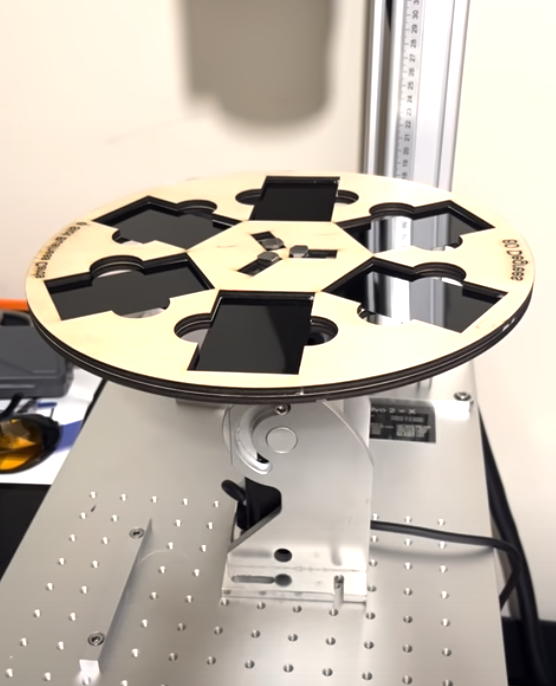 We typically think of a rotary device being used to laser engrave round items. But did you know that you can set your rotary up on a horizontal plane to engrave multiple flat items? In this example I'll use my Monport laser, 30 watt fiber with the 80mm rotary chuck to engrave 6 business cards at once.
While this is actually really easy I haven't found a definitive place that covers all the basics of setup for this operation. And that's what I try to do here at John's Tech Blog. Make it simple and include important steps that just aren't clearly documented elsewhere.